Elektro Nova/Electro Nova the complete output (8 tracks/160 minutes of music) re-issued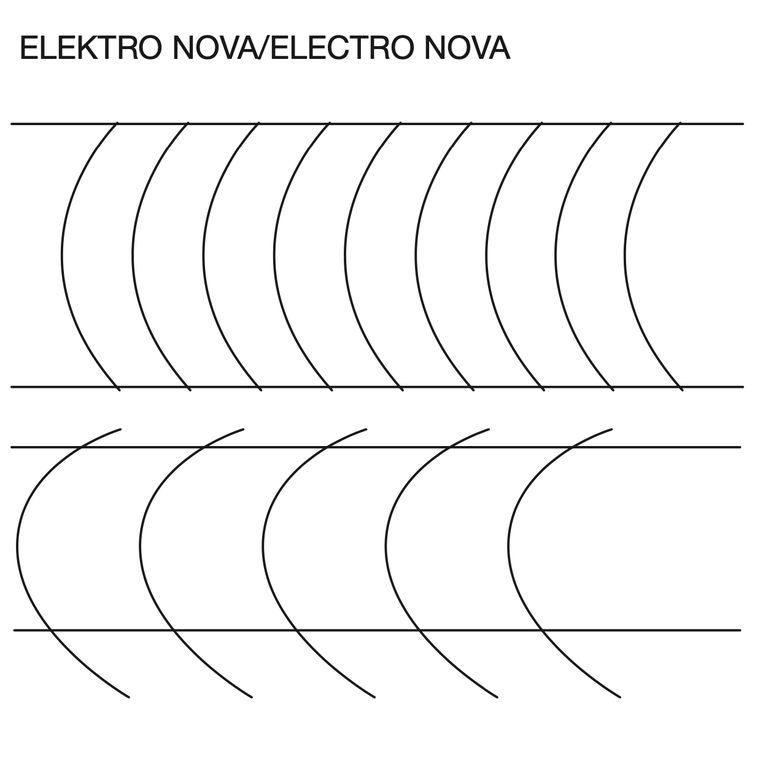 The album is available at Boomkat
"Trans-Inter-Ference and Elektro Nova/Electro Nova is to me some of the most important and best music to ever come out of Norway." (Helge "Deathprod" Sten)

"A timeless sound" (Geir "Biosphere" Jenssen)

"The albums just came out of nowhere, and he almost never played live. But he delivered two perfect records that deserves much bigger attention" (Lasse Marhaug)

Elektro Nova/Electro Nova is re-mastered from the original tapes by Helge Sten. This is the complete output by Elektro Nova/Electro Nova.

In 1998, when Smalltown Supersound had been around 5 years (only as a bedroom operation putting out cassettes and some vinyl singles), I got contacted by a fellow Norwegian called Kåre Dehlie Thorstad who asked if I wanted to put out some music by him under the name Elektro Nova/Electro Nova. He explained that the music was his exam in photography at the University of Edinburgh, Scotland. Instead of delivering a photo for his exam he delivered a record. Or a double album (2XCDs) and a 10" vinyl to be precise. I found this to be very strange, but when I heard the music it all made sense. The music was mixed and mastered by Helge Sten (aka Deathprod). Sten was an early admirer of Thorstad's music and he regards the album to be one of the most important and best albums to ever come out of Norway.

I loved what I heard and I agreed to release it. 160 minutes of music. With a 72 minutes long opening track! 7 tracks in total (he later also made one more track for a compilation that Smalltown Supersound put together called Le Jazz Non - a compilation of Norwegian noise)

He was booked to play concerts at Oslo's best clubs So What! and Blå (with Biosphere), plus a gig in Bergen.

And that was it.

He recorded 8 tracks in total - 2 hours and 42 minutes - and played 4 concerts. Then I didn't see or hear anything more from him. I heard a rumour that he had become a semi-professional cyclist.

In the Autumn of 2017 a bearded guy came over to me at Oslo Airport and asked if I recognised him. I did. It was Kåre. He told me that since his cycling career he had become a professional cycle photographer. "It is now 20 years since we put out my music" he said. After this accidental meeting the idea of re-releasing his 8 tracks came up.

There is a pure beauty of just creating 8 tracks and do 4 concerts and then leave it with that. When I asked him why there was never any more music? He answered: "Where could I go after this?"

When I released this album (and 10") in my early 20s, the label didn`t have a solid international distribution set-up etc, so the album came out without anyone noticing. There was a review in The Wire I remember. But that was it.

Throughout the years this is the album I have revisited most in the label's catalogue. An album outside of time and place. An album outside of everything I would say. I hope that we with this re-issue can make up for the poor distribution in 1998 and that we can make the music heard by more people. I think this music and new listeners deserves that.

Joakim Haugland
Smalltown Supersound