Carmen Villain - Only Love From Now On - Boomkat pre-order + review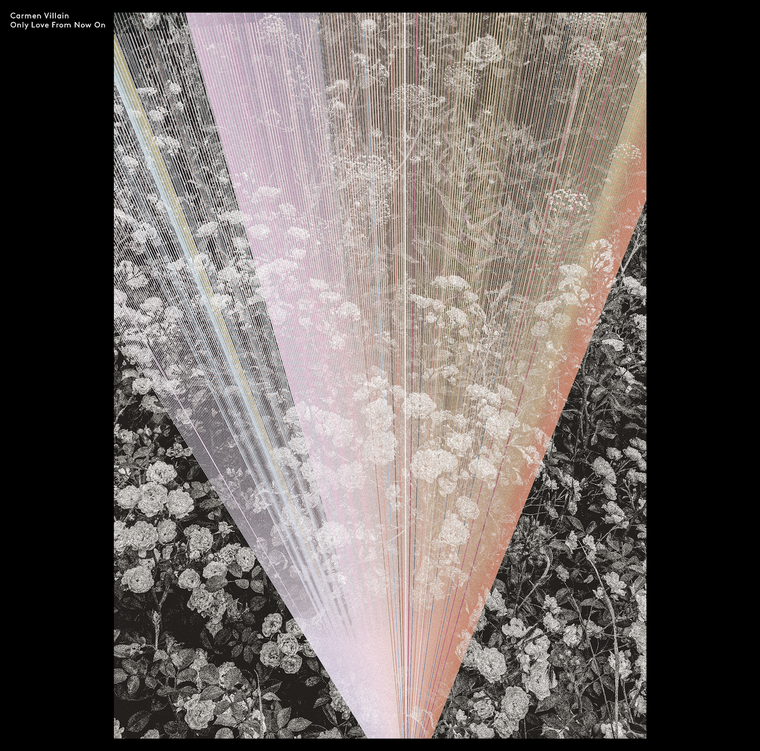 Sublime, quietly nuanced new suite by a lowkey leading light of Norwegian contemporary ambient, Carmen Villain - smartly finessed by wind spirits Arve Henrikson and Joanna Scheie Orellana for a totally classic-sounding session.
By now a reliable presence on Smalltown Supersound, Carmen's work feels timeless and faraway, lost-in-the-clouds, on this, her 4th album for Oslo's finest. Bookending the year to her 'Winter Sketches IX: Perlita' tape with Geographic North; 'Only Love From Now On' settles on the mind like a midwinter dream, variously imagining something like Shackleton recording for ECM with opener 'Gestures' pairing Arve Henriksen's Hassellian trumpet with lilting rhythmelodic percussion, while 'Future Memory' shimmers with an introspective jazz-fusion-gaze worthy of a Vangelis comparison, and her recently regular companion, Chilean-Norwegian flautist and performer Joanna Scheie Orellana lends the most lissom lines of aeolian melodic thought to the album's pivotal, eight minute title tune. Together with the snow-crunch sashay of 'Subtle Bodies', calling to mind Pole via Tor Lundval, and the fleeting sunbeams of wind instrumentation scattered across 'Silueta' we can assure one that this is some high tog dream material.